Our holiday balloons will wow your guests!
Our balloon creations look best the first 1-2 days, but often last up to a week or two. From flowers to animals to special characters, we have a wide variety of air-mazing balloon creations.
Balloon cups are balloon creations attached to cups that can be stuffed with candy, toys, or giftcards. They make great party favors and gifts for teachers, coworkers, coaches, neighbors, friends, and family. To save you time, we can stuff the cups for an additional cost.
Choose from one our our designs or request a one-of-a-kind design.
Occasionally, we can take last minute requests. However, 3-7 days advance notice is recommended for balloon gift orders. Curbside pickup and contactless delivery now available. Delivery is available for an extra cost. Balloon orders over $50 qualify for free delivery within 5 miles, availability limited.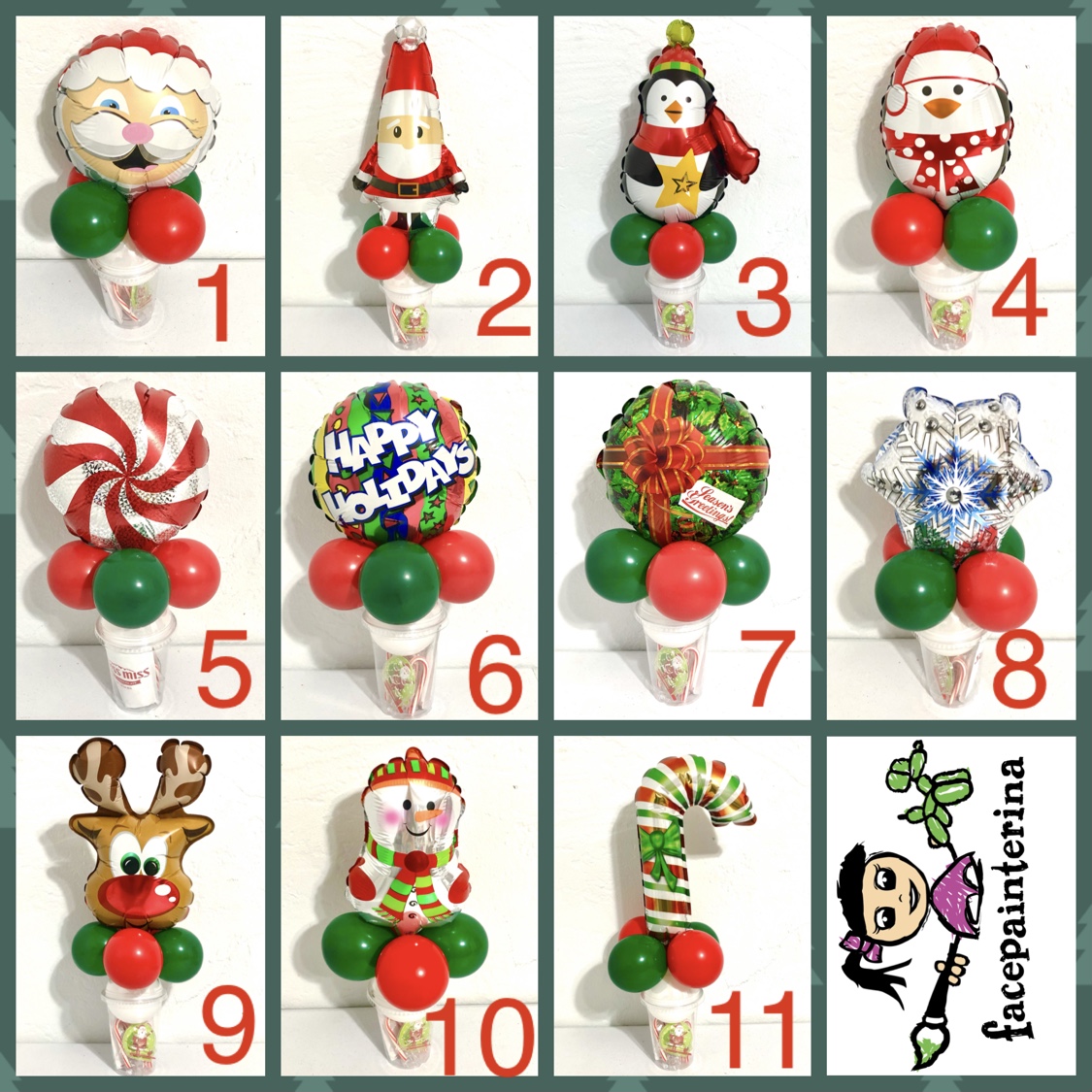 Holiday Foil Balloon Candy Cups
7″-12″ Foil Holiday Balloon Cups are stuffed with a hot chocolate packet, toy, and candy canes.
$10 each stuffed or $9 each unstuffed. Available while supplies last.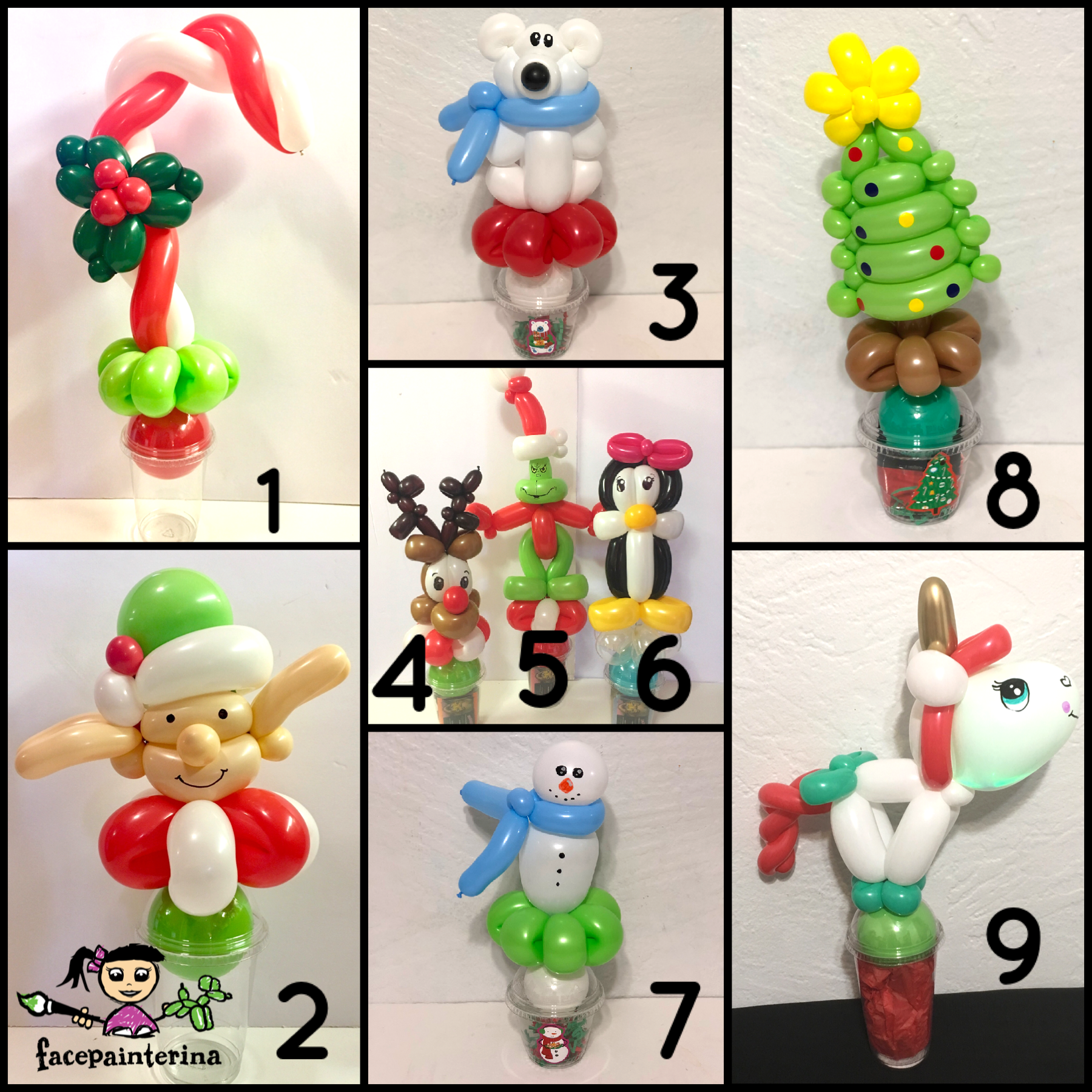 Holiday Balloon Cups
Twisted Holiday Balloon Cups are stuffed with a hot chocolate packet, toy, and candy canes. Choose from the menu or request a custom balloon animal. 
$12 each stuffed or $11 each unstuffed.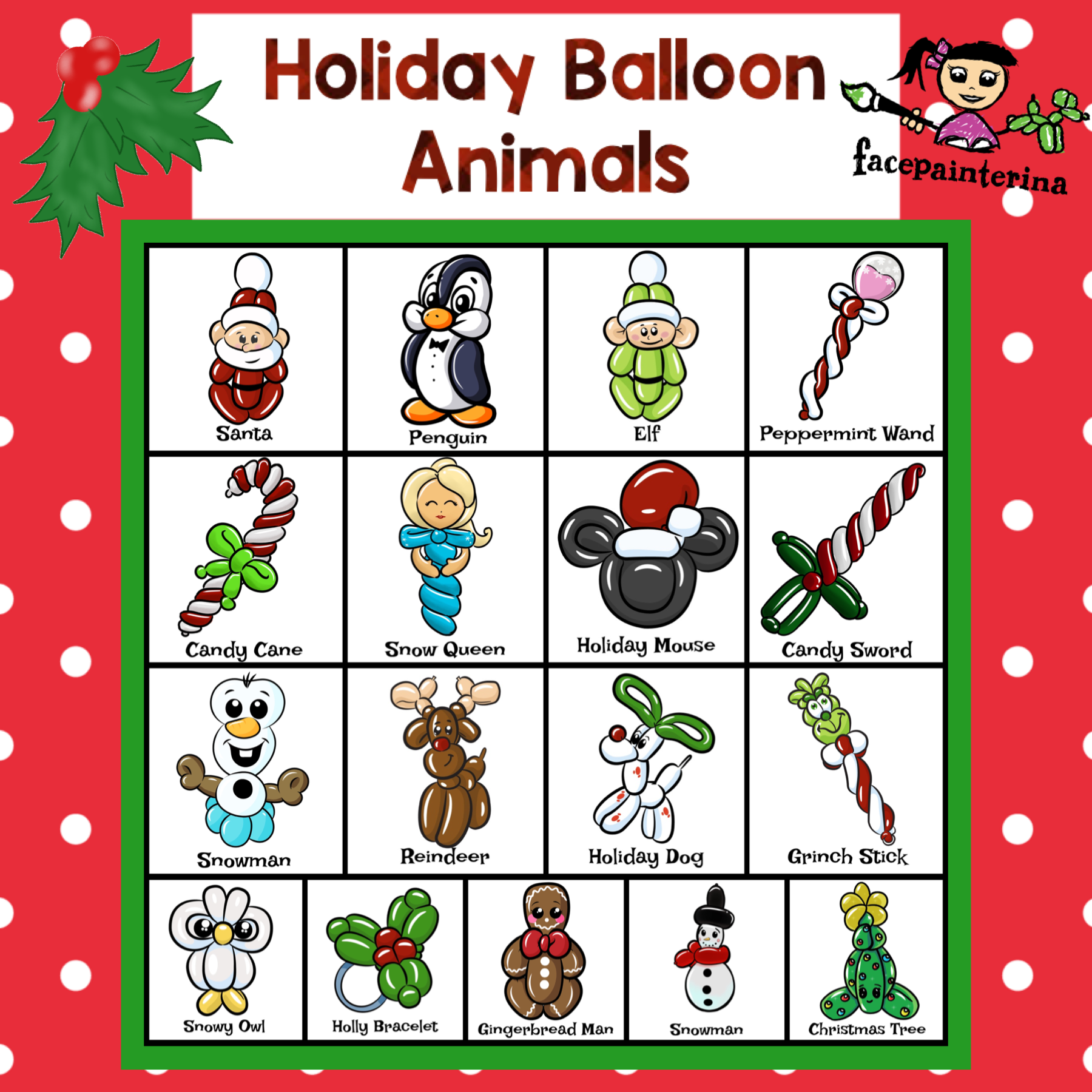 Bag of Holiday Balloon Animals
Choose from the menu or request custom balloon animals. Custom design prices may vary.
A bag of 5 balloon animals is $25 each. A bag of 10 balloon animals is $45 each.
A bag of Large balloon animals are 5 for $50 each. Larger and more balloons are used to make the design larger. Go BIG for that extra WOW factor!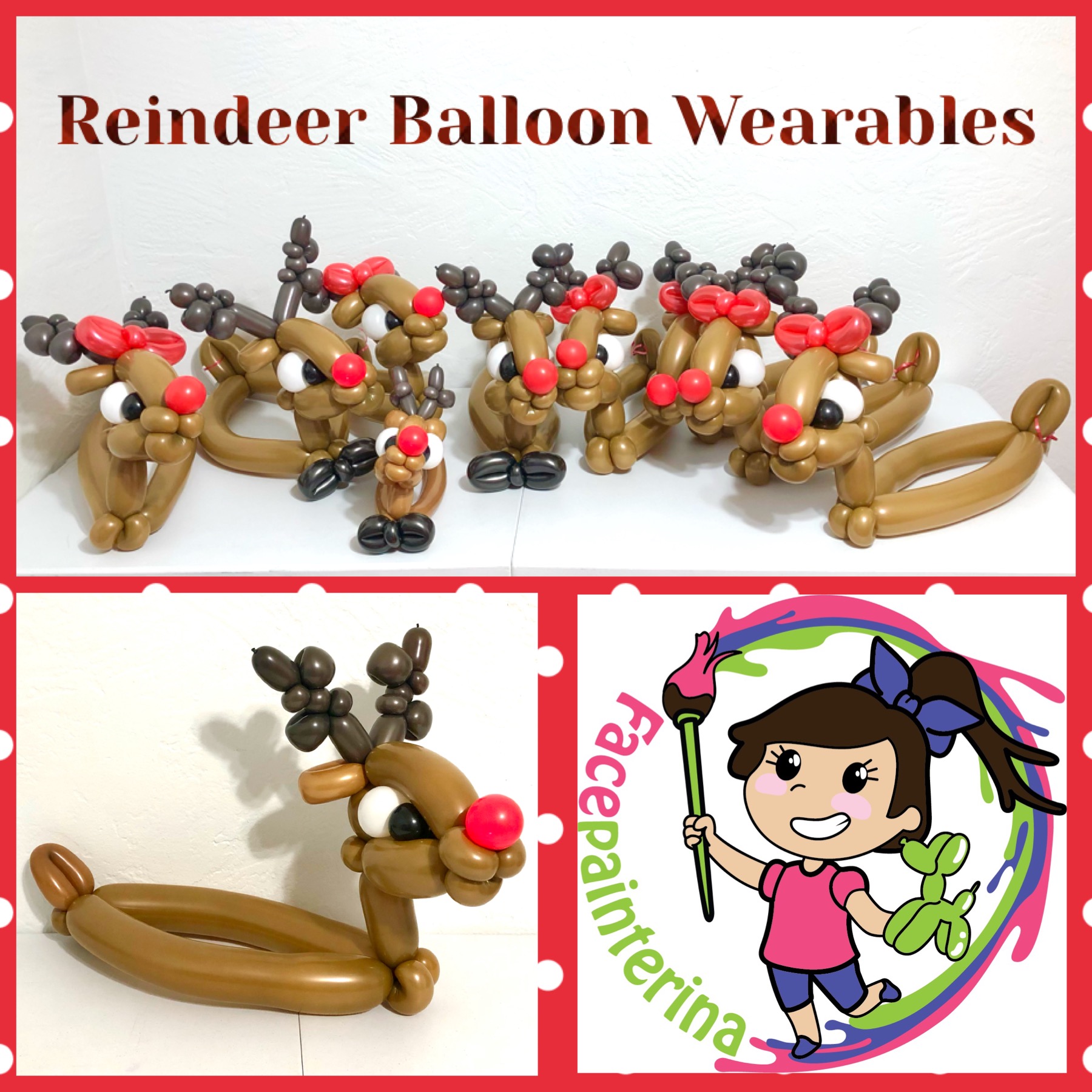 Reindeer Balloon Wearable
Reindeer balloon wearables are made custom for the wearer, waist size is needed. Each reindeer comes with a blinking light in the red nose balloon.
These cute waist wearables are perfect for Holiday photos, fun runs, and for play!
Each reindeer is $20 each and comes with your choice of bow or bowtie.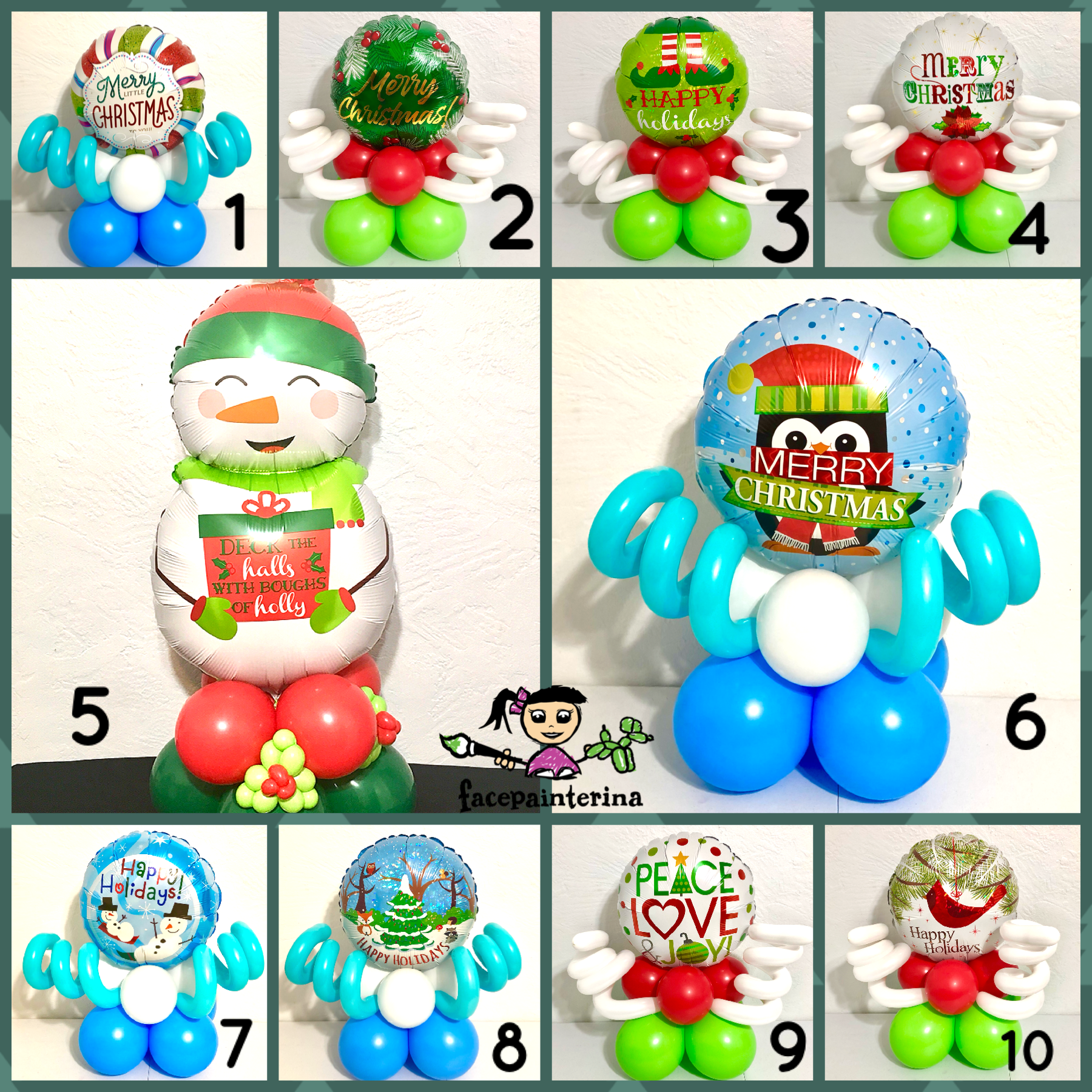 18″ Holiday Foil Balloon Centerpieces
Holiday Foil Balloon Centerpieces are $20 each. They stand 24″-36′ tall.
Add a balloon animal or mini holiday foil to the centerpiece, prices start at $3 for add-ons.