Services Offered by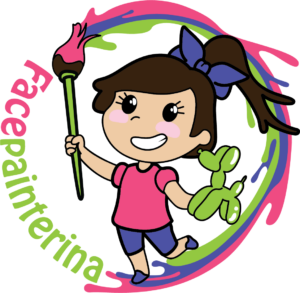 Face Painting, Balloon Twisting, and More!
Making Colorful Memories!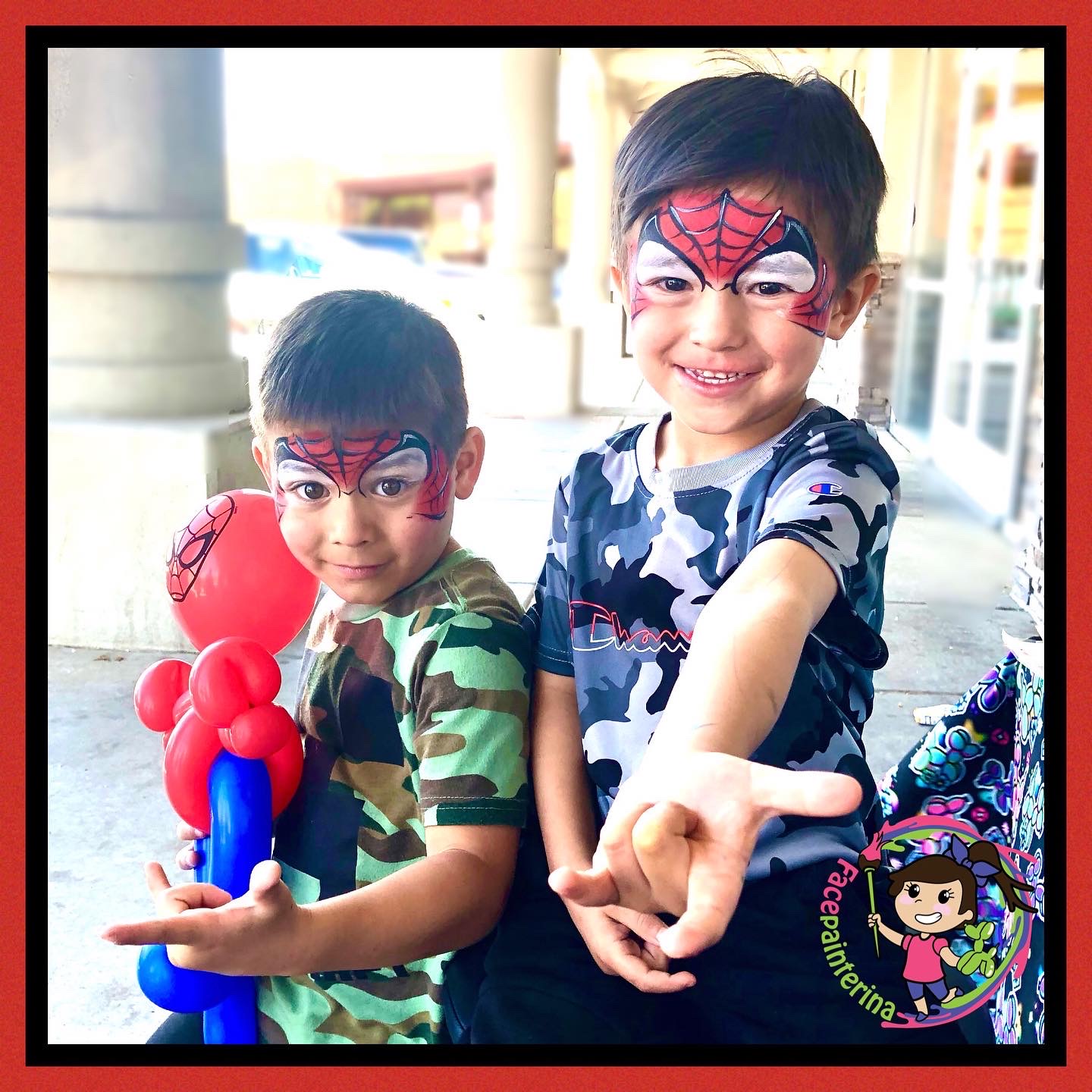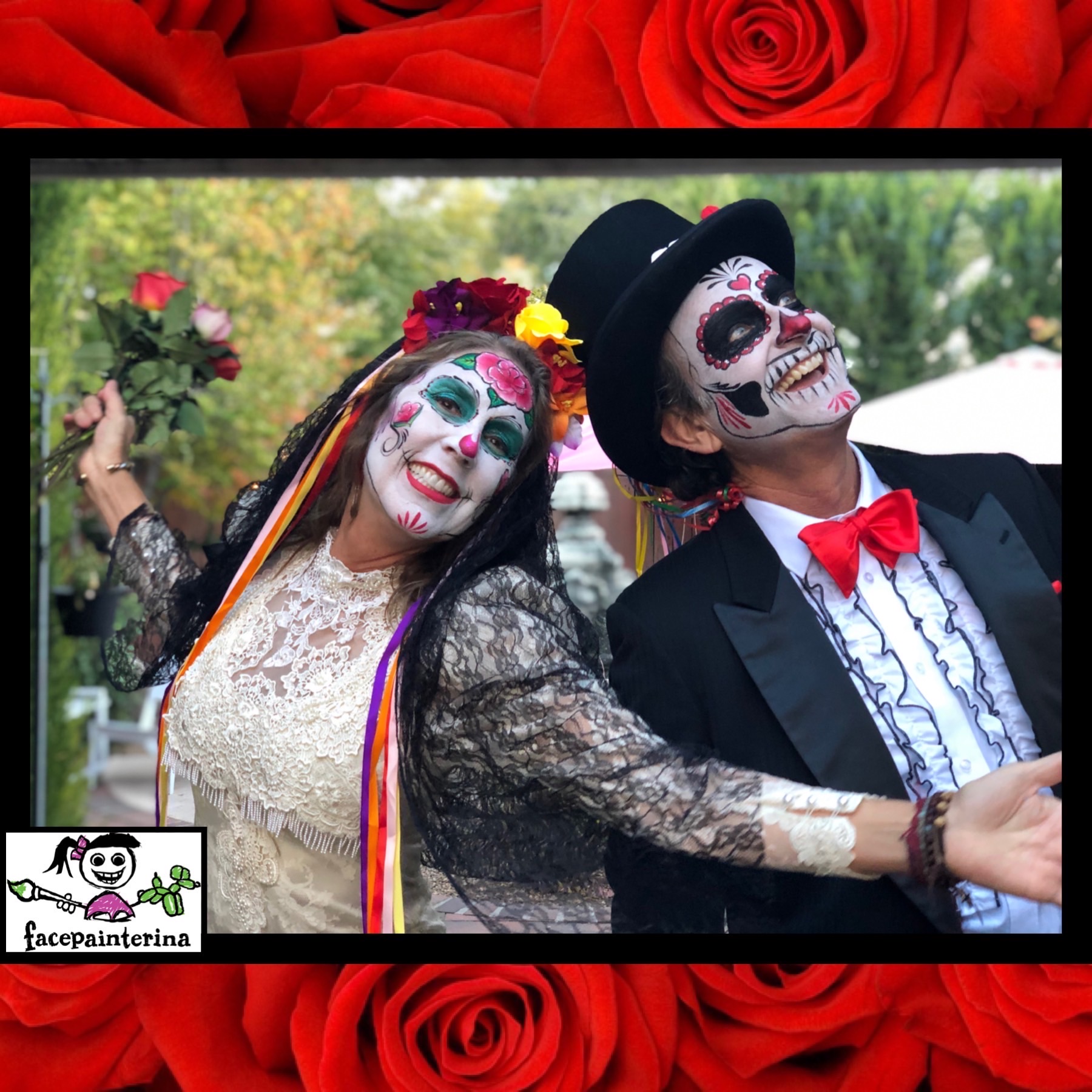 Best Face Painting Practices!
FDA compliant face paints and makeup and biodegradable glitters
Covid-safe hygiene and sanitation practices
Booking is easy and worry free!
We love kids and parents! Read our raving reviews!
We offer designs to match your themed party!
Fast, simple designs for large events and parties
Fancy, more detailed designs for parties and private appointments
Now offering waterproof face paint!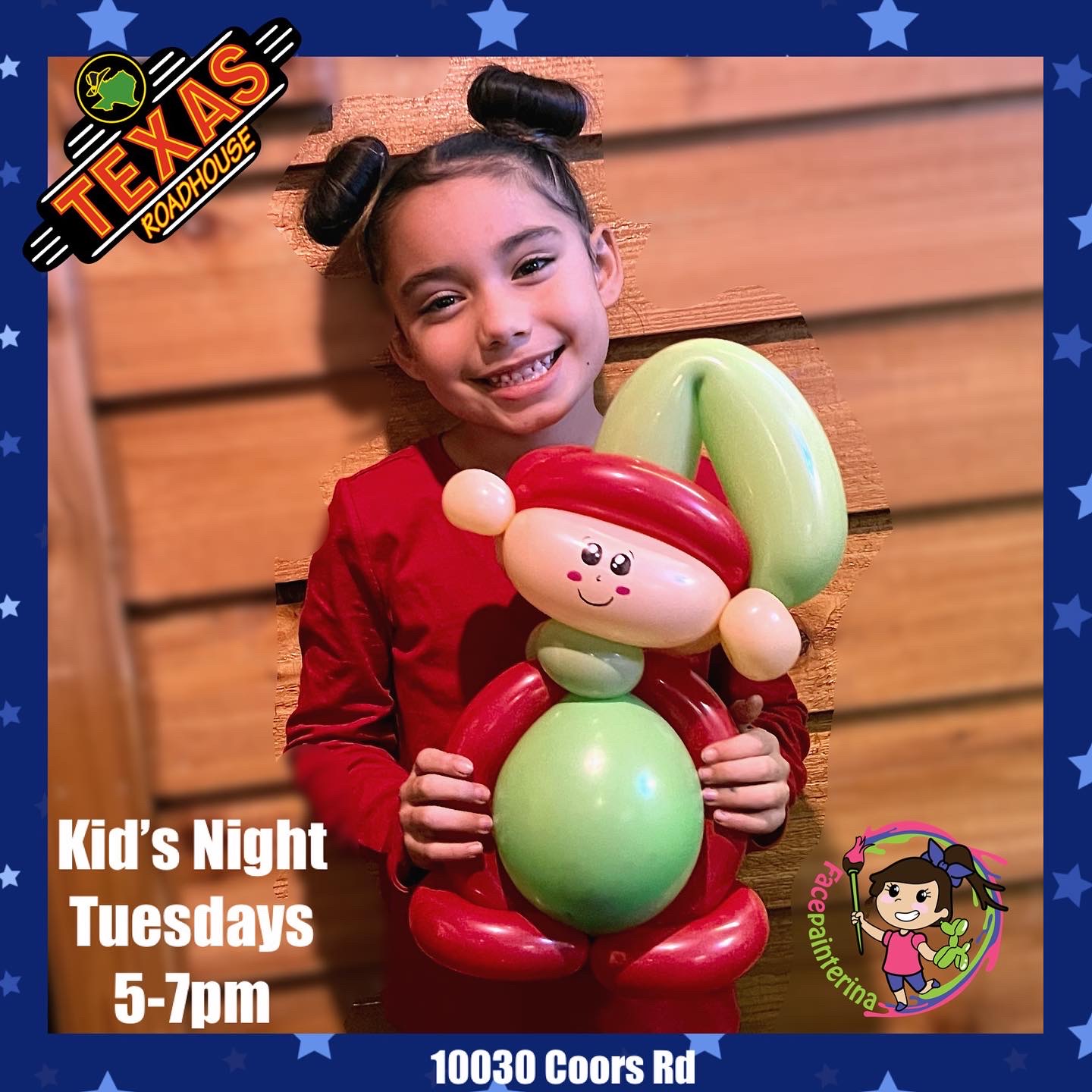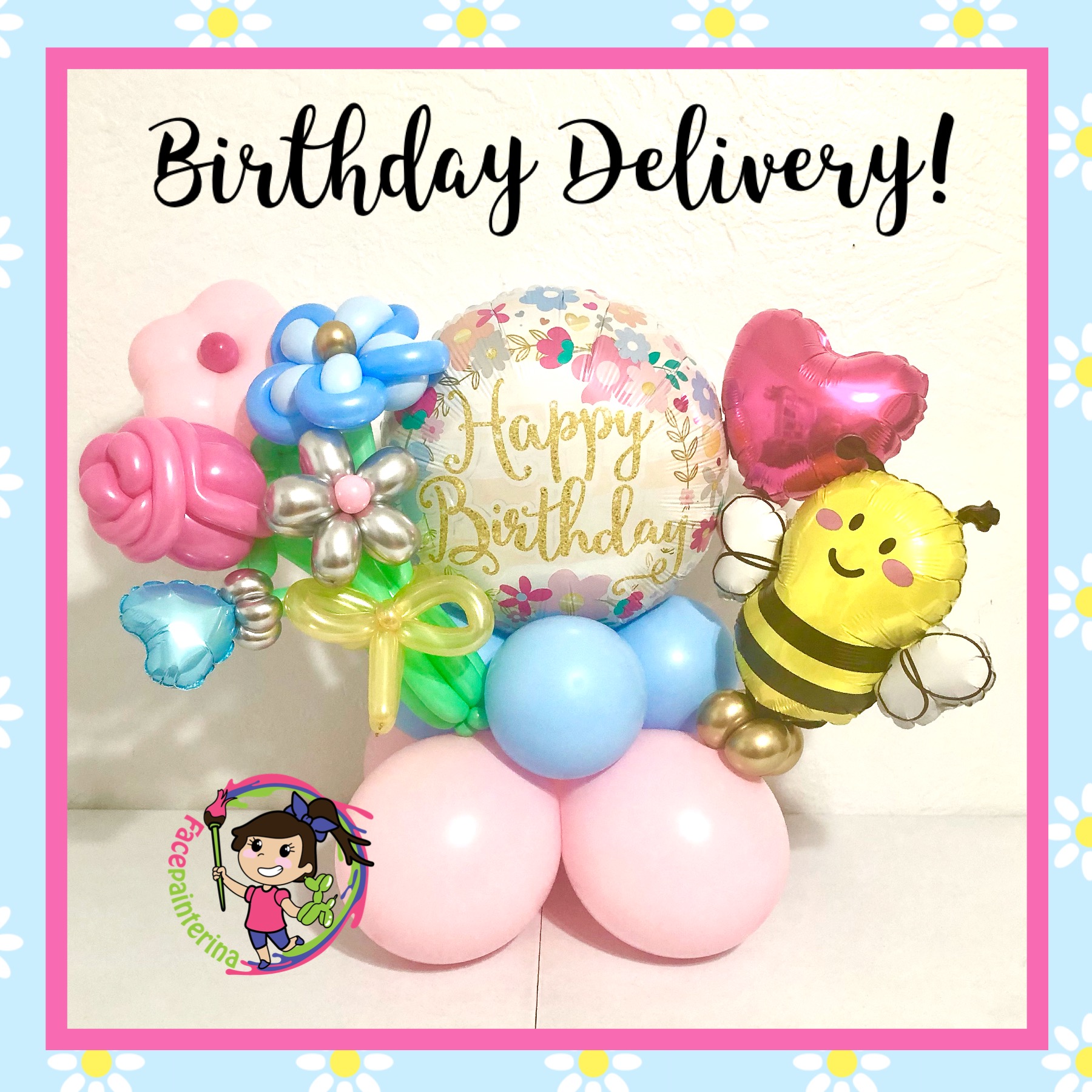 Best Balloon Twisting
Fast, simple balloon animals
Detailed balloon animals, hats, and wearables
Custom Balloon Sculptures, Centerpieces, and Gifts
Beautiful Balloon Flower Bouquets
Biodegradable Latex Balloons
Balloon Party Favors
Surprise your special someone with a Balloon Delivery!
Check out our Balloon Order options.
Licensed and insured
Make your Party Memorable
Face painting and balloon twisting are the perfect entertainment for birthdays, company parties, baptisms, baby showers, weddings, grand openings, corporate events, and more.
Do you have other activities planned at your party? Waiting in line should only happen at the MVD, not a party! For smaller events, guests can sign in on our face painting/balloon twisting list and engage in other fun activities while waiting for their turn.
Hiring a professional Artist will attract more people to your event and leave a fun, lasting impression. Facepainterina maintains a professional yet fun atmosphere.
Facepainterina provides service for large events all over Albuquerque, New Mexico and many surrounding areas. We currently work with APS, Texas Roadhouse, Cottonwood Mall, Nuclear Science Museum, Jungle Jam, and many more.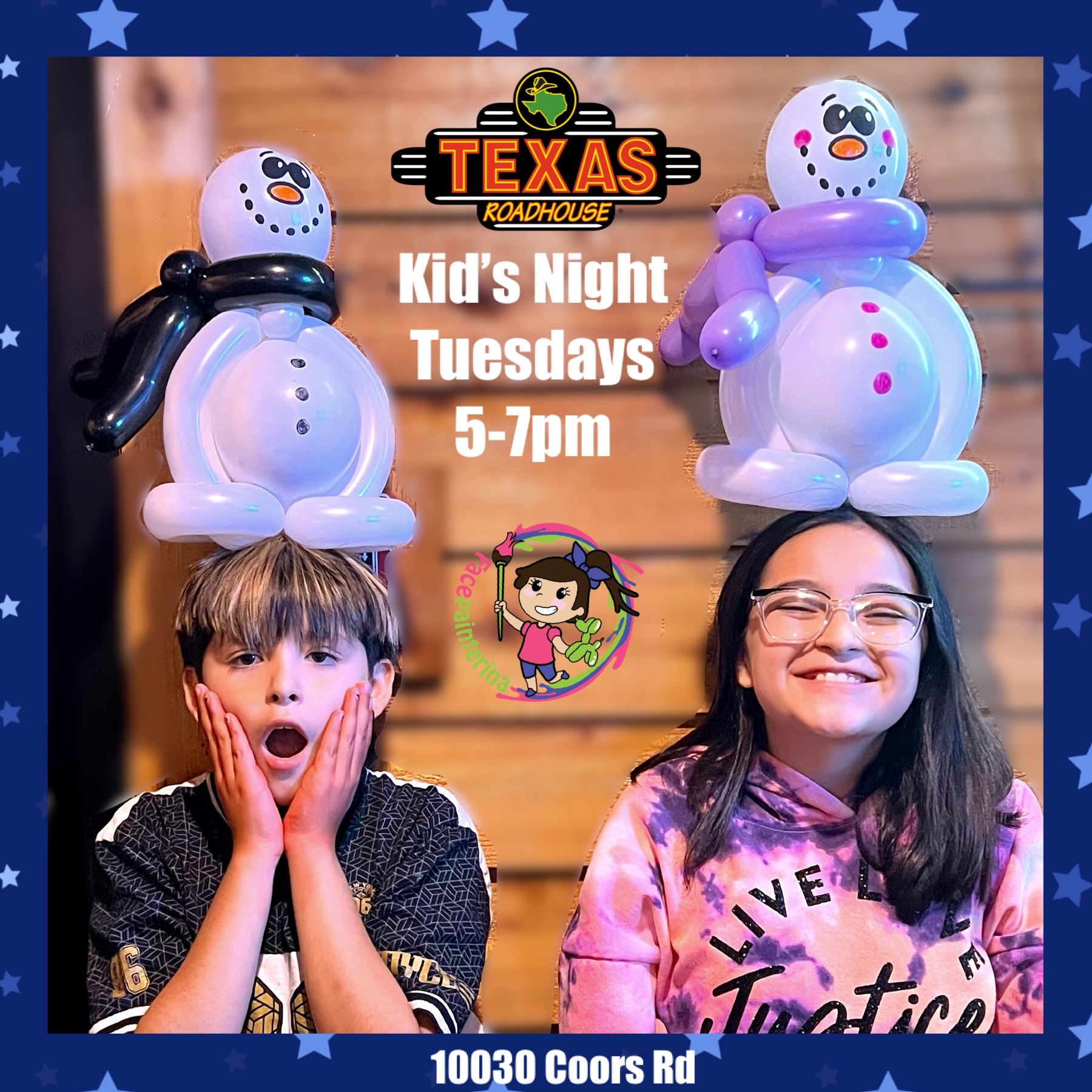 Waterproof Face Paints
Request our waterproof face paints at your next event. It's perfect for hot days, pool parties, dance parties, and can last for days! 
It's your party and you can cry if you want to, because our waterproof paint won't smudge or smear. So jump in that bounce house, swim in that pool, dance until you drop. Our waterproof face paint won't stop…looking awesome…until you are ready to remove it!
Easily remove with coconut oil, baby oil, and/or cosmetic makeup remover wipes.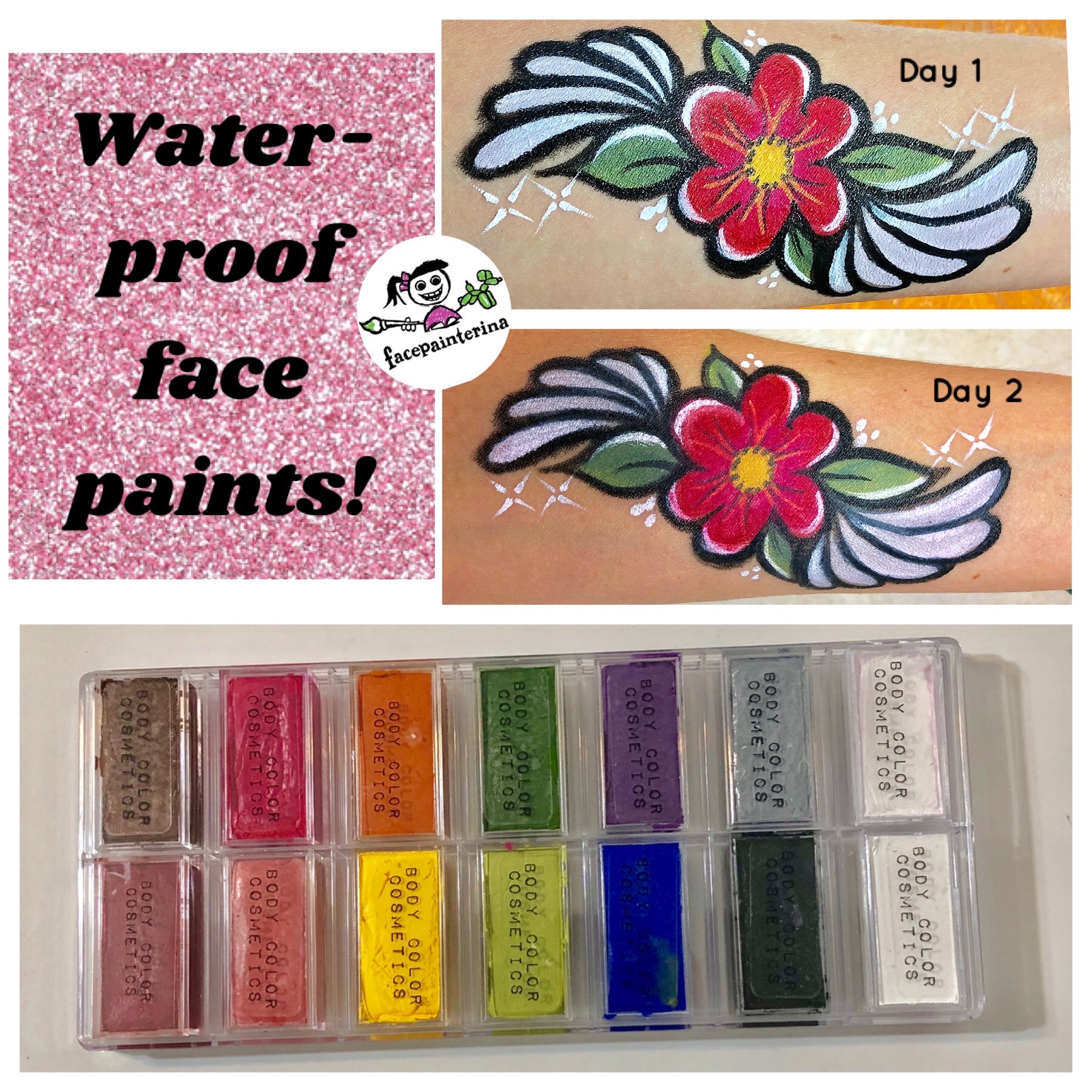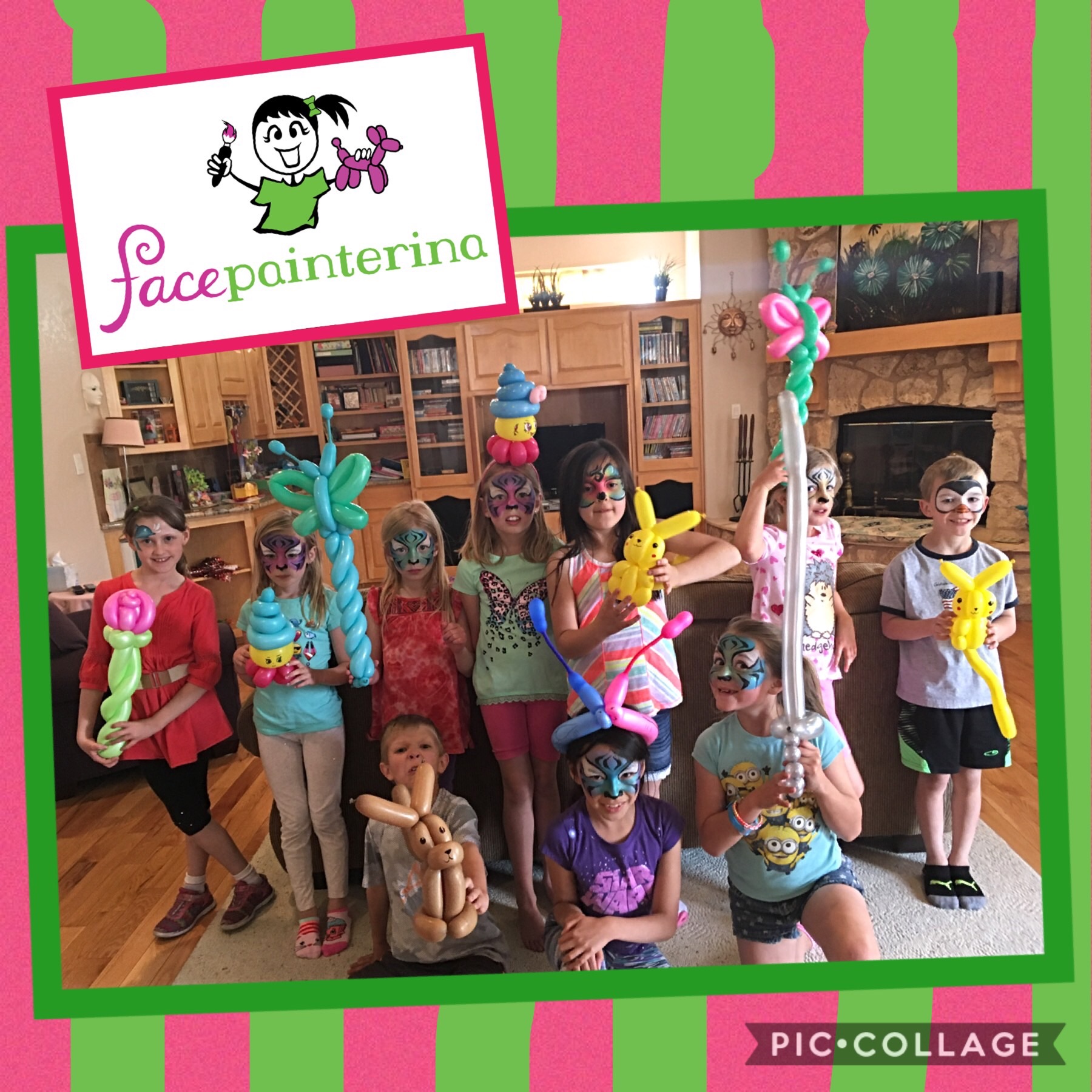 Face Paint and Balloon Classes
From private lessons to group classes, professionally trained Artist, Jolianna, teaches beginning to intermediate face painting and balloon twisting techniques and designs. She offers one time and ongoing classes.
Do you need a fun, educational way to teach your kids art? Our classes teach kids about colors, shapes, pattern memorization, and helps develop fine and large motor skills.  We provide all of the supplies and instructor!
Book a Face Painting or Balloon Twisting Class for your next party, kid or adult! Ask about our Coloring Book Face Paint Class!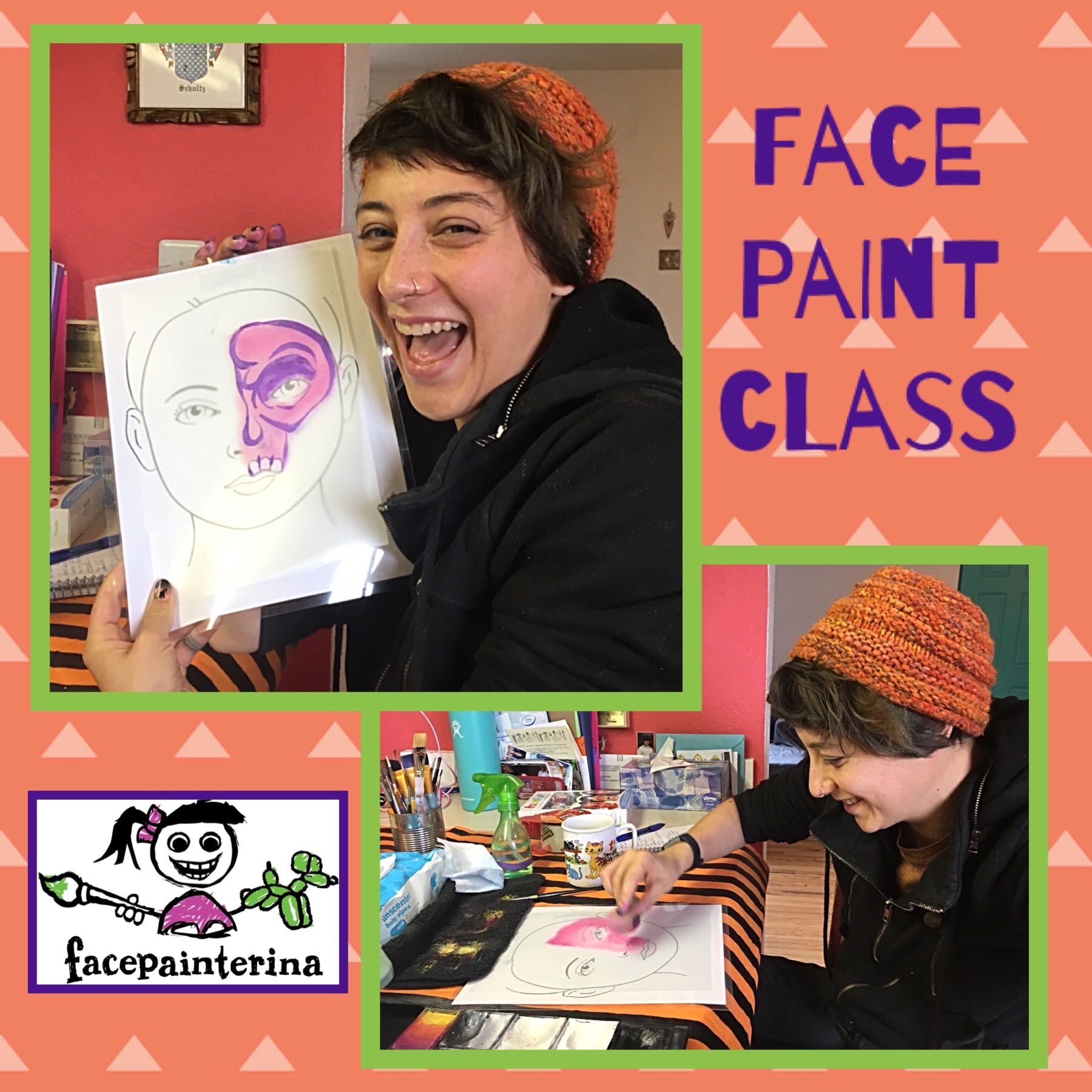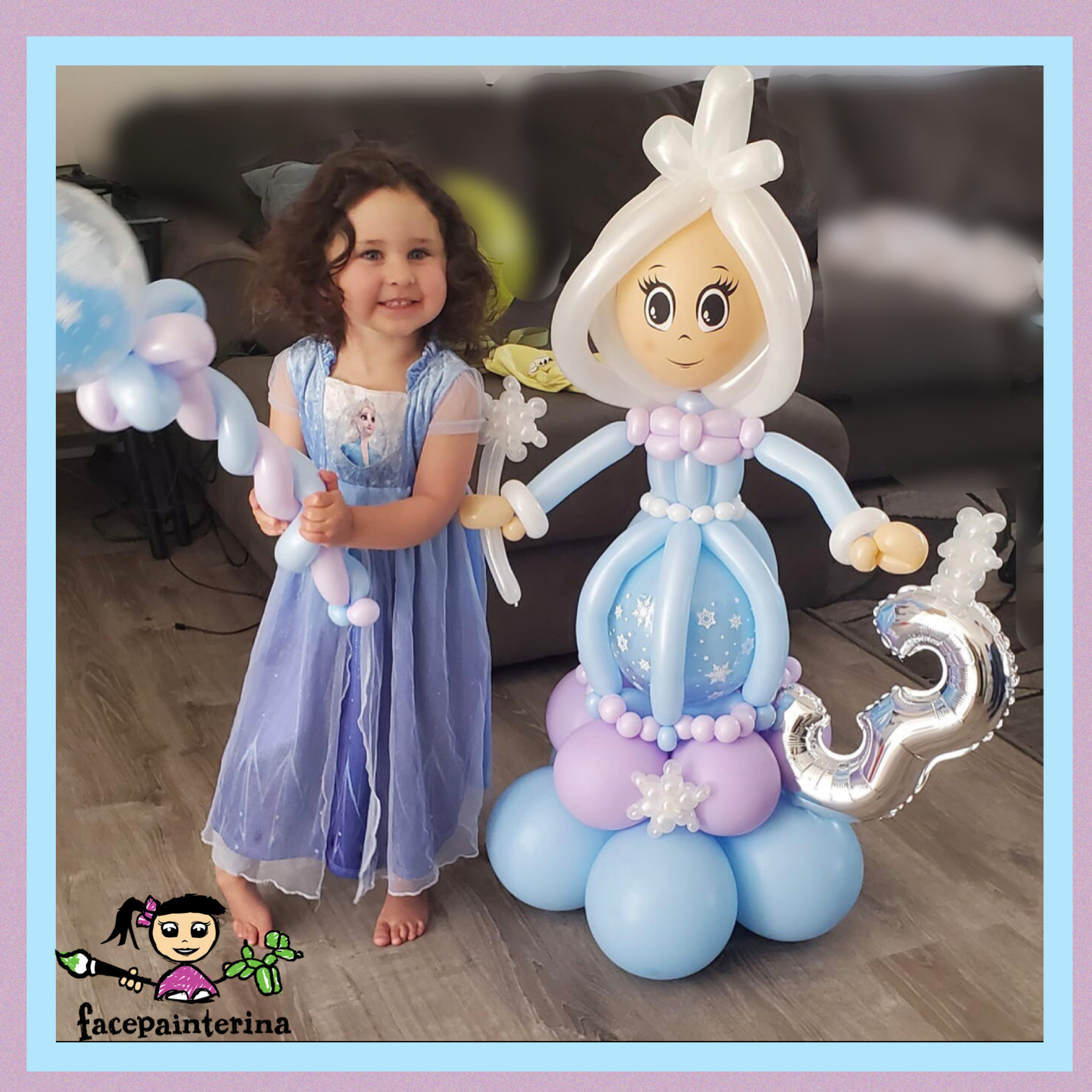 Balloon Decorations and Gifts
Facepainterina can create custom balloon gifts for all occasions. We have balloon flower bouquets, candy cups, and centerpieces to match your theme and budget.
Our balloons are perfect for birthday decorations, holiday gifts and decor, and any gift giving occasion. Check out our latest designs on Facepainterina's Facebook and Instagram from the links at the bottom of the page.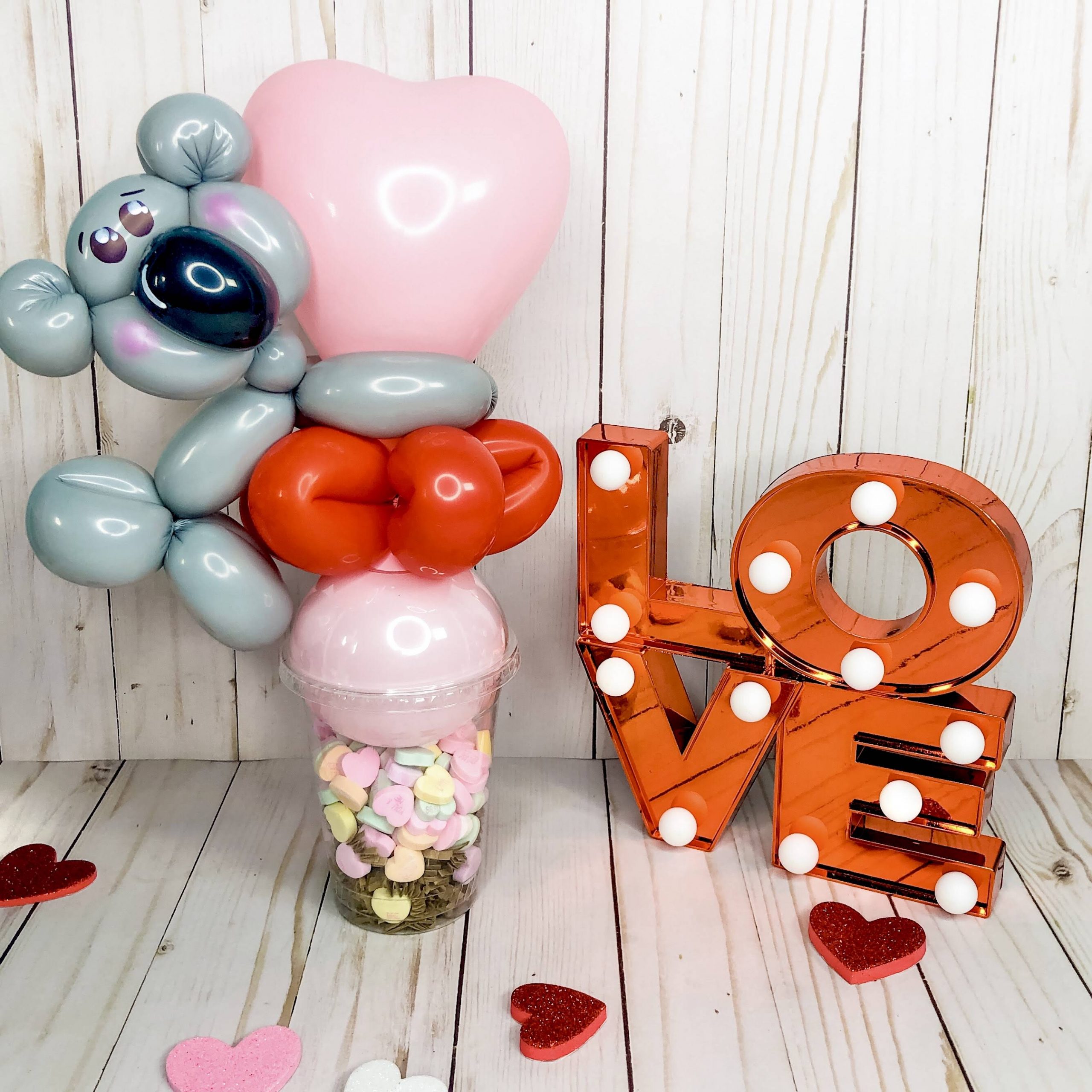 **Latex Balloon Warning: Latex balloons can pose a choking hazards to children 5 years old and younger and pets. Adult supervision is advised.